Bonhomie Creative
Empowering Small Business Owners Through Innovative Digital Marketing Solutions
Founded in 2004 by John Cox, Bonhomie Creative began as a freelance graphic design venture aimed at supporting other small business owners in and around Orlando, Florida. With a passion for creative conceptualization and problem-solving, John gradually expanded his areas of expertise, evolving Bonhomie Creative into a dynamic solopreneur digital marketing business that has been making significant strides in the industry for nearly two decades.
A Diverse Range of Specialized Services
Bonhomie Creative is a powerhouse of digital marketing services, catering to the diverse needs of small businesses. From the design and development of websites to search engine optimization (SEO), search engine marketing, and online advertising, John ensures his clients' online presence is both prominent and impactful. His expertise extends to crafting compelling email marketing campaigns, managing social media with finesse, implementing analytics for accurate reporting, ensuring accessibility compliance, and optimizing marketing automation for seamless workflows.
Client-Centric Approach
What truly sets Bonhomie Creative apart is its unwavering dedication to building one-on-one partnerships with clients. John understands the unique challenges faced by small business owners and focuses on delivering tailored solutions to address their individual needs. This collaborative approach allows Bonhomie Creative to delve deep into a client's business, comprehending past marketing efforts, identifying successes and opportunities for improvement, and outlining clear objectives for future growth.
Thriving in the Real Estate and Hospitality Industries
Bonhomie Creative has emerged as a true expert in serving small business owners, particularly those in the real estate and hospitality sectors. With a keen understanding of the intricacies involved in these industries, the company has successfully empowered its clients to stand out in competitive markets and effectively reach their target audiences.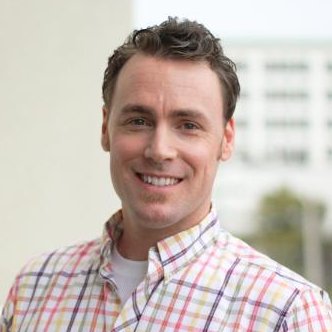 John Cox
Digital Marketing Leader + Graphic Designer
Years in Design + Advertising
Continuous Learning and Innovation
Staying ahead in the ever-evolving digital marketing realm is a top priority for Bonhomie Creative. John is an avid consumer of industry knowledge, regularly immersing himself in podcasts, blogs, and books authored by digital marketing influencers and brands like Search Engine Land, Hubspot, Google, Social Media Examiner, and more. This commitment to staying informed ensures that clients benefit from cutting-edge strategies and best practices.
Leveraging Technology for Success
Bonhomie Creative's tech-savvy approach is reflected in its choice of tools and platforms. As a Mac-centered enterprise, the company harnesses the power of Adobe Creative Cloud and WordPress for website development. Additionally, tools such as Yoast SEO, Mailchimp, Flywheel managed web hosting, Semrush, and Moz play pivotal roles in creating and optimizing marketing campaigns.

Data-Driven Decision Making
Bonhomie Creative firmly believes in the power of data to drive marketing decisions. No campaign is launched without comprehensive web analytics or measurement pixels in place. Analyzing performance metrics, leveraging A/B and multivariate testing, and sharing clear and actionable insights with clients ensure that campaigns are continually optimized for maximum impact.
Creativity as the Cornerstone
John's background in graphic design has endowed him with a creative flair that plays a vital role in devising innovative marketing solutions. Whether it's designing visually appealing campaign graphics or maintaining brand fidelity while enhancing conversion rates, creativity remains at the heart of Bonhomie Creative's strategies.
Building Meaningful Partnerships
Collaboration is central to Bonhomie Creative's ethos, not only with clients but also with other creative, advertising, and marketing businesses. Through long-standing working relationships with trusted partners, seamless project execution and superior outcomes are ensured.
Giving Back to the Community
Bonhomie Creative's commitment to making a positive impact extends beyond the world of marketing. John actively supports House of Puddles senior basset hound rescue, Save the Manatee Club, Habitat for Humanity, and North Carolina Children's Hospital through in-kind services, financial donations, and volunteer contributions.
Simplicity and Emotional Connection
In a complex world of digital advertising, Bonhomie Creative emphasizes the power of simplicity and emotional connection. By communicating value and resonating with their clients' ideal customers, they achieve enduring success for their clients.

A Brand with a Smile
At the core of Bonhomie Creative lies the belief in congeniality, partnership, and customer service. These core values not only shape the company's identity but also drive every decision, ensuring clients receive personalized and exceptional marketing experiences.
Explore recent insights from Bonhomie Creative
Building a story brand is not just a marketing strategy; it's a transformative approach that allows your business to create an emotional connection with your audience.
read more